L&L Hawaiian BBQ - National City, California
I met a customer at my job that worked at Southwest Airlines and we decided to meet-up to talk "business". He wanted to meet me at Denny's, but I saw L&L BBQ in the same parking lot and changed plans. I have driven by this place many times and a saw an L&L cup in my cousins car a couple weeks ago. Yelp has this spot rated at 3.5/5 stars. I didn't have my good camera, so had to use Iphone 5. I spent $2,000 on a new one so get ready for better pictures!
Outside view
Hermmm…what to get?!
View from our table
LL cool J
I decided to go with the BBQ Chicken plate - "mini" size cause I wasn't that hungry! It came with 2 large slabs of chicken, a scoop of macaroni salad, and a scoop of rice.
BBQ Chicken - MmMMmm chick…un! That's what ran through my head when I took the 1st bite. The chicken slab was cut perfectly not to thick, not to thin, with just enough fat. It was smokey, sweet, cooked perfectly, and you could tell it was BBQ'd on a grill.
Macaroni Salad - The macaroni was swimming in Mayo! I had to eat a little at a time and then eat rice and chicken to balance it =(.
Rice - One baby scoop is not enough! I'm Asian for fuck-sake! Then again, I did order the "mini" size.
Dat Mango-Orange drank!
BBQ Chicken Masubi - My friend ordered this: I kept wishing there was Spam inside!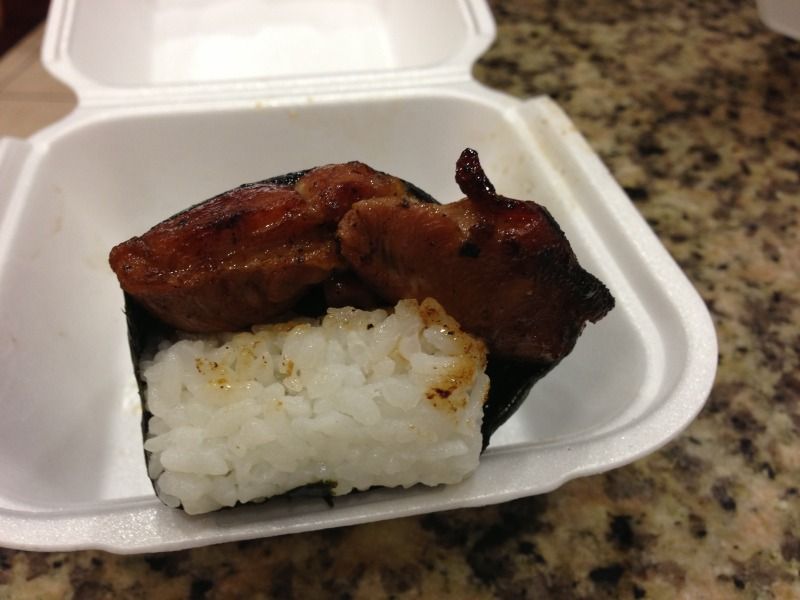 Another view
He also ordered fries - mehh…I think these are those Ore-Ida fries that come in a bag!
Hawaiian Dranks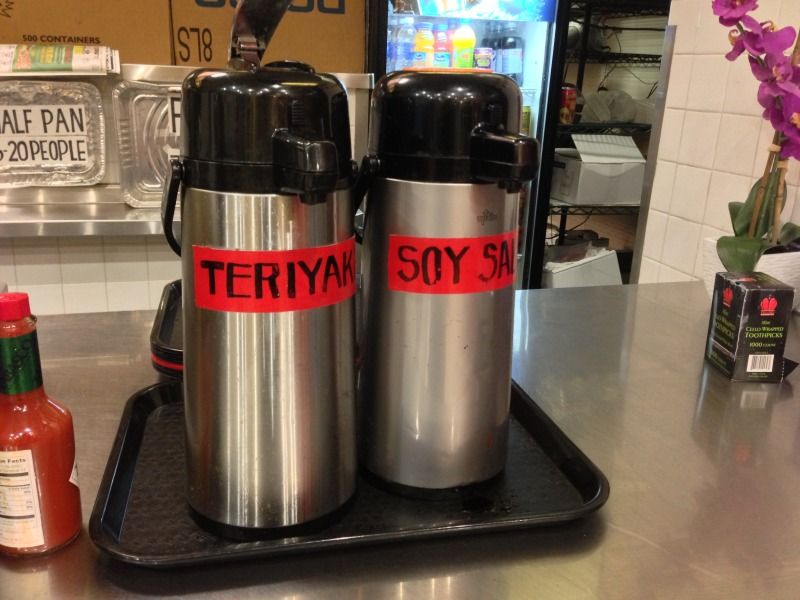 Coffee…….I mean Teriyaki sauce and Soy sauce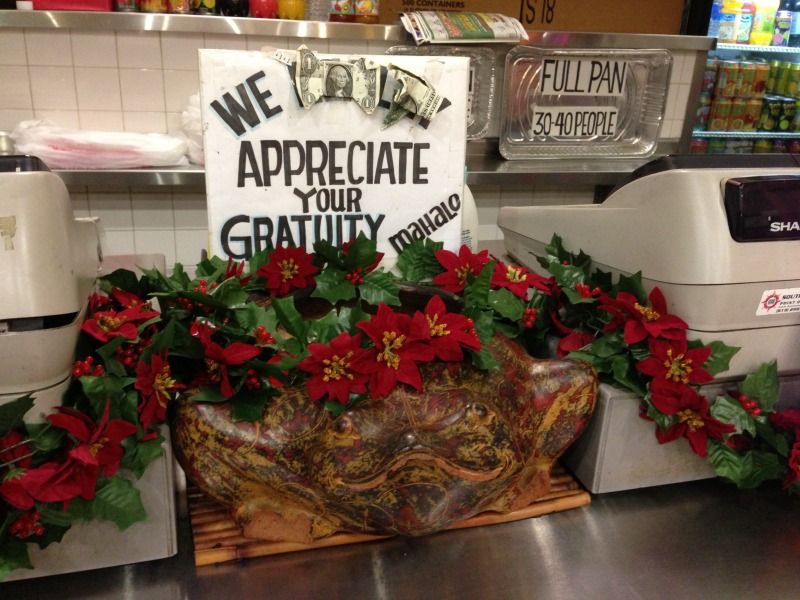 Tips
——————————————————————————————
*Pros
-Food comes out fast
-The BBQ Chicken is yummy!
*Cons
-I think it's a little pricey, that lil "mini" size plate I ordered was $5.99 and that lil Chicken sushi deal was $2.85
-No public bathroom, I had to use Subway's bathroom next door
—————————————————————————————-
The Bottom line
This place was good for a change, but I it's too pricey for what you get. Yelp has it rated at 3.5 and I see why. I might come back and try the Chicken Katsu.
—————————————————————————————-
1860 Sweetwater Rd
Ste B
(at Prospect St)
National City, CA 91950
Neighborhood: National City
(619) 336-6888